The number of motorcycle accidents keeps rising each year. Some of the primary reasons/excuses given for these accidents are rider's negligence, poor road conditions, bad weather, and some other unavoidable circumstances. Motorcycle accidents are quite different from an automobile accident; automobiles have fender bender that protects the driver from accidents. But motorcycles have no fender bender, which makes them more prone to accident. This means that whenever a motorcycle is involved in an accident, the rider will have sustained some type of injury that needs to be attended to.
Whatever the case of an accident may be, here are some things to do if you get involved in a motorcycle accident.
Seek Medical Attention
Whether you are hurt or not, it is important to seek medical attention immediately after an accident. This is important as many injuries may surface days or even weeks after the accident. Even if you file any claims later, your medical records will be a vital piece of evidence.
Accident Claiming
If you feel you are entitled to some kind of compensation, then you should file an accident claim. It is important that you know your rights as well as the type of compensation that you are entitled to. If you have no idea, then it is best that you hire a qualified lawyer to guide you through the entire process.
Assuming you win, the payout for your motorcycle accident claim may vary on your sex, age, seriousness of your injuries, the severity of the accidents, and so on. Note, you should never file a claim on your own because there are a lot of legal dealings that you are not aware of, and the insurance company may take advantage of this.
Professional Service
A good lawyer will advise you on what to do and what not to do. He/she is aware of how much you should claim and how long the entire process should take. Professional lawyers/attorneys have the expertise, knowledge, and experience on the steps that you ought to take to give you the best chances of winning. They will also guide you when sourcing out for a witness who can testify what really happened in the accident scene for the sake of recording statements.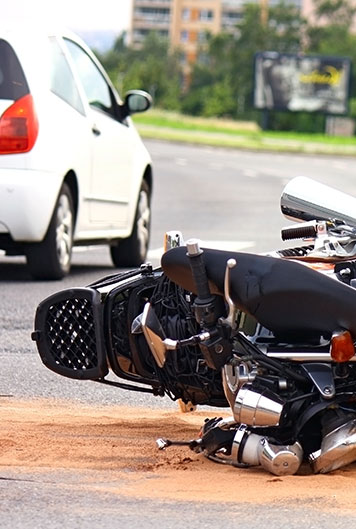 Take Pictures
Taking pictures of the scene can be a good source of evidence that will help you when filing a claim.
Call The Police Or Report The Accident
It is important to file a report to the police about your accident. Filing reports with the police might be time-consuming; yet, it is will be less daunting with the help of an experienced lawyer or attorney.
The effects of a motorcycle accident can last long if not properly attended to. This is why it is important for the victims to seek immediate medical attention following the involvement in an accident. Though, accidents cannot be avoided yet, it can be minimized. It is vital for riders to use helmets and other safety gears to ensure protection when riding their bikes.