In the UK, you will not be allowed to get a motorcycle license unless you pass a series of tests. Without a professional driving license, you will be denied so many provisions and gateways. Before getting your license, there are series of training you need to go through. Some of them are:
CBT – Compulsory Basic Training
In the UK, new motorcycle license holders need to go through CBT – Compulsory Basic Training before engaging in other parts of the motorcycle test.
The Compulsory Basic Training began in 1990 to minimize accidents among beginners. The CBT course has five segments which are:
Introduction – an introductory segment
Off-road training – practical training on site
Off-road riding – practical riding on site
On-road training – practical training on the road (must last at least two hours)
On-road riding – practical riding on the road
Each segment must be accomplished accordingly. Upon successful completion of the CBT course, a "Certificate of Completion" DL196 is issued to riders. It is a requirement for all bikers on the road. Note that the DL196 is only valid for two years. Both the Theory and Practical Tests must be passed by all candidates within this period. Else, the rider must sit again for the CBT course to obtain another DL196.
"A1"

Motorcycle License

– Aged 17 or over
Category A1 involves those with light motorcycles, with power output, limited to 11kW and an engine displacement up to 125cc. The practical test for this category must be taken on a bike between 75cc and 125cc.
"A2" Motorcycle License – Aged 19 or over
This is for riders over 19 who have already passed the CBT test and motorbike theory test may proceed straight to an unrestricted full motorbike license. In this category, only motorcycles with a power output of 35kW or greater are permitted. The CBT training may be done with either a light bike or a large motorcycle. Most riders often use larger bikes to practice for the practical test. They used reflective or fluorescent clothes and are usually supervised by a certified instructor.
"A" Motorcycle License – Aged 21 or over
The "A" motorcycle license only permits the rider to operate a bike restricted to a 26kW power output and a power to weight ratio up to 0.15kW/kg. Moreover, the size restrictions are lifted after two years of riding. The test for category "A" is taken on a bike between 120cc and 125cc that can reach 100km/h.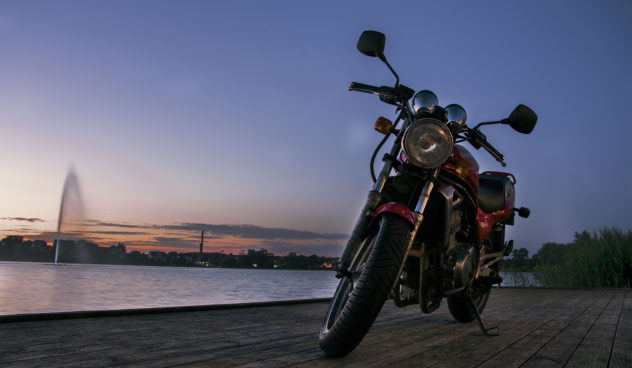 It is worth knowing that passing your test isn't the end of your training. The DSA Enhanced Rider Scheme can improve your riding as can an assessment with BikeSafe. Alternatively, advanced rider training can help you find out how to pass their course. Riders should advance their training as it helps you ride more safely and be in control of your motorbike more. This way you can even have fun riding! They can even save you money on your insurance premiums.